Each season brings various experiences for enjoying tradition and folk culture in new themes.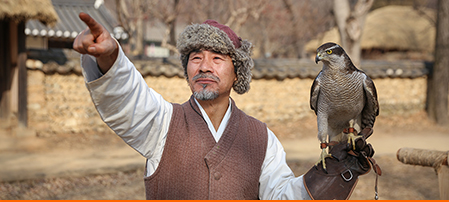 Warming and Endearing Traditional
Wintering Experiences
Exciting winter break and homely memories of a rural home! Program providing vivid experiences in making traditional toys (square kite, jegi, and wooden top) in a warm ondol room and gamboling around the dear rural hometown. While sharing sweet potatoes roasted on the clay-made traditional stove and riding the traditional ice sled that runs on the frozen paddy field, create lasting winter memories for your family.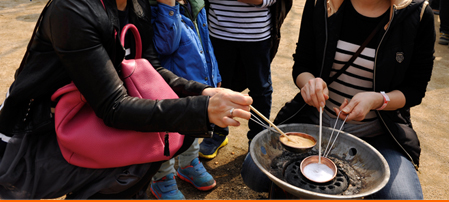 A journey in search of memories of mom and dad's childhood which was filled with homely affections and joys!
An outdoor event projecting "A journey into the memory of the warm-hearted 1970s and 1980s which were full of fun games and yummy snacks". Old-fashioned snacking in making dalgona (creating figures in melted sugar) and roasting sweet potatoes and chestnuts on traditional stove, and traditional practices in daily life and plays such as experiencing ondol room in a thatched-roof house, making traditional kite and wooden top, and riding a sled on ice await the participants. Look forward to a journey into memories, enjoyable for both parents and children.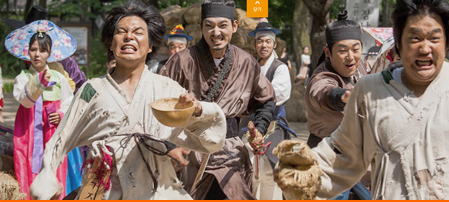 A Cultural Festival Held by Figures
from the Joseon Period!
"Welcome to Joseon!" What if Joseon-period figures roam the folk village? An exotic program that is presented by distinctive Joseon-period characters who appear in old fairy tales or ancient stories. The mysterious and exciting cultural festival unfolds in time travel, as it is filled with performances allowing direct engagement from audience and specially prepared experience of the daily life in the Joseon period.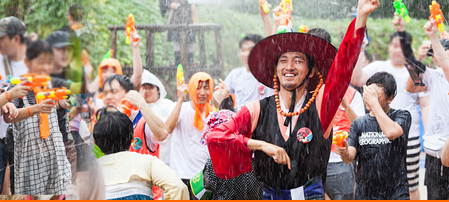 An Incomparable Rural Vacation
A special summer event only from KFV, which provides our ancestors' smart summering strategies and allows participants to experience traditional summer pastimes. It is a two-pronged traditional play program that satisfies both curiosity and enjoyment and includes various atelier experiences (earthenware, wooden utensils, dyeing, and musical instrument ateliers), bamboo water gun making, traditional fan making, and garden balsam dyeing. Come and sample the pollution-free nutritious food rich in ancestral wisdom and try out the curious events designed to fight hot summer weather.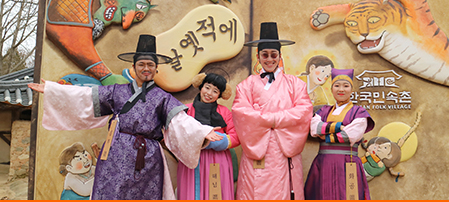 Into the Historical Drama Craze amidst the Landscape Imbued with Autumn
Colors!
The program lets participants have a vivid experience of historical drama at KFV, long loved as the leading shooting location. During the festival, KFV presents a world of historical drama that overflows with various spectacles and enjoyments such as 'historical drama star's autograph sessions', 'peeking at historical drama shooting set', and 'special drama exhibition'. Get your fill of the special time for renewing your enchantment with the touching reverberations of historical drama.
※ The schedule of the events is subject to change due to weather conditions and internal reasons.