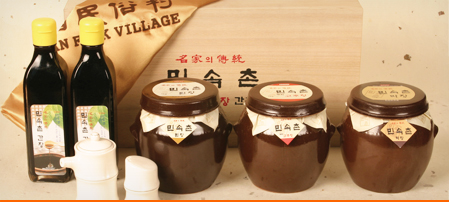 Selling Various Traditional Products Including Specialties from KFV
The KFV Agricultural Product Shop collects in one place all agricultural products of KFV as the premium traditional supplier. You can get various agricultural specialties including sauces such as domestically grown soy bean paste, hot pepper sauce made with Taeyangcho dried pepper, teas, drinks, and health food.
MAP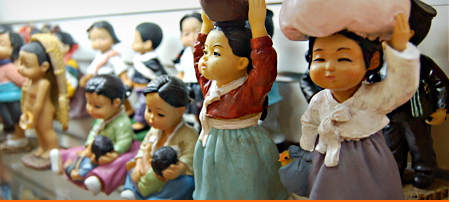 Selling Various Products Delivering Tradition
Housed in a ㄷ-shaped gambrel-roofed building with large space of 165m2, Shop Village Souvenir Store exhibits for sale traditional products such as folk paintings, fans, and masks, and various guide books and postcards.
MAP