Each season brings various experiences for enjoying tradition and folk culture in new themes.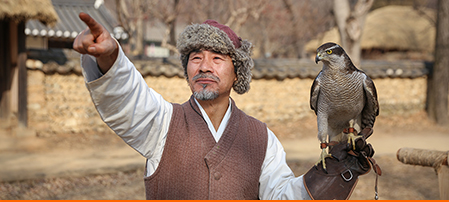 A variety show and festival in the wild
snow-covered Joseon village
How did people live during the Joseon Era in long and cold winters?Through this event, guests can experience how people from Joseon spent the winter by participating in ice fishing and haw hunting. Take part in various activities to reinvent yourself as a hunter in the snowfield! You will forget the cold weather in the heat of the fun.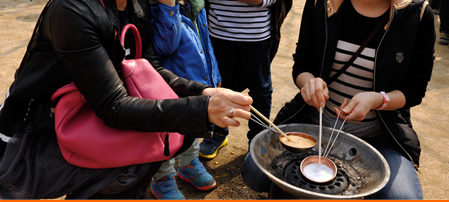 A journey in search of memories of mom and dad's childhood which was filled with homely affections and joys!
An outdoor event projecting "A journey into the memory of the warm-hearted 1970s and 1980s which were full of fun games and yummy snacks". Old-fashioned snacking in making dalgona (creating figures in melted sugar) and roasting sweet potatoes and chestnuts on traditional stove, and traditional practices in daily life and plays such as experiencing ondol room in a thatched-roof house, making traditional kite and wooden top, and riding a sled on ice await the participants. Look forward to a journey into memories, enjoyable for both parents and children.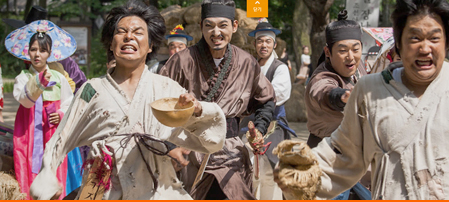 A Cultural Festival Held by Figures
from the Joseon Period!
"Welcome to Joseon!" What if Joseon-period figures roam the folk village? An exotic program that is presented by distinctive Joseon-period characters who appear in old fairy tales or ancient stories. The mysterious and exciting cultural festival unfolds in time travel, as it is filled with performances allowing direct engagement from audience and specially prepared experience of the daily life in the Joseon period.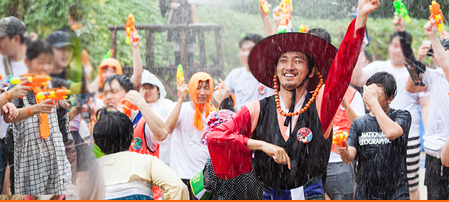 Learn how to overcome the sweltering summer heat from the old days
A special festival at the Korean Folk Village that will blow the heat away Korean Folk Village is surrounded by trees and streams on all sides, making it 3 degrees cooler than the surrounding neighborhoods. KFV invites guests to make unforgettable memories away from the heat. Learn how people in Korea used to overcome the heat through the book Soseopalsa Jeong Yak-yong.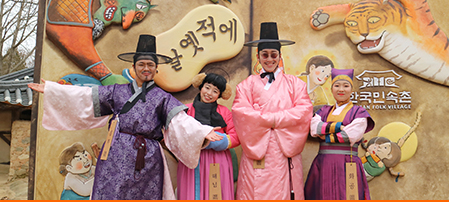 Enjoy the world of Korean fairytales!
Extraordinary fairytales in a mysterious village! Joseon Fairytale Festival is an event that re-interprets the characters and stories in Korean fairytales through various activities and performances. Guests will experience the stories at the Korean Folk Village, and have fun while comparing the performances with the original tales. Experience and enjoy the living stories and performances at KFV, and return home with a new outlook about Korean fairytales containing the wisdom and humor or the Korean people.
※ The schedule of the events is subject to change due to weather conditions and internal reasons.