Traditional food of KFV is a hearty product of the recipe of the artisan who has inherited from a possessor of the skill combined with the taste and quality of the traditional food discovered jointly with Korean Food Research Society in efforts to keep the time-honored culinary tradition of the country.
Meticulously tailored and managed from food materials to completion, KFV traditional food is safe and healthy. The deep and rich flavor, which once tasted, is never to be forgotten, comes from the use of domestically grown farm products and long natural maturing.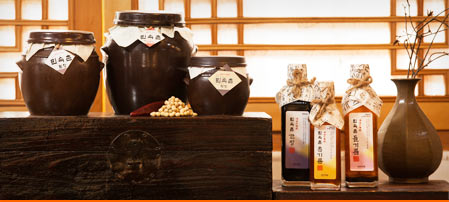 Special Traditional Food Filled with Time-Honored Know-How and the Artisan's Passion
When you think of gifts, consider the special traditional food which the artisan's time-consuming touch has perfected with best wishes for the consumer's health. The products are perfect for quality gifts for your senior family members or your respected acquaintances for anniversaries, special events, and holidays of Seol or Chuseok. For gift, the products can be shipped, so please let us know in advance.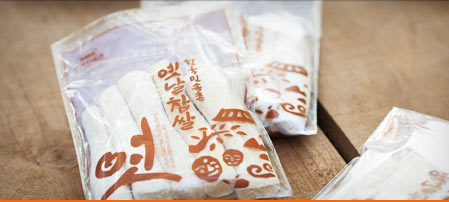 A Sweet Red-Hot Seller in KFV
Manufactured with a 30-year-old recipe and the passion of the artisan, the 100% glutinous rice taffy, boasting the comfortable clear sweet flavor, not sticky but soft, is everyone's favorite snack. KFV Chapsal Yeot is stick-shaped taffy that artisans with 30 years of experience has made with all domestically-grown glutinous rice and malt. Created in the traditional recipe that ferments in earthenware and boils in an iron caldron, the product shows off excellent clear flavor.

Brewed by KFV in the Original Korean Recipe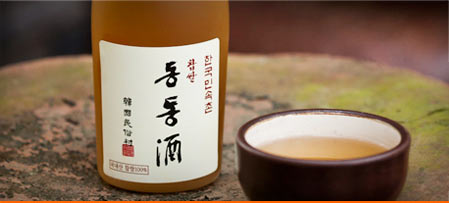 Brewed with 100% domestically-grown glutinous rice.
Designated as Gyeonggi-do's Intangible Cultural Asset No. 2, KFV Chapsal Dongdongju is characteristically free from hangover and boasts clear flavor, as it is naturally fermented in old earthenware with 100% domestically-grown glutinous rice and yeast. Free from preservative treatment or sterilizing using chemicals, the product is at once wine and health food with its lactobacillus and nutrients staying alive. KFV Chapsal Dongdongju is a premium traditional wine, with its value recognized by Ministry of Culture, Sports and Tourism.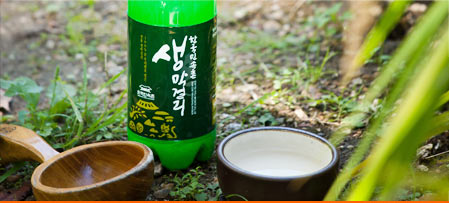 A Traditional Folk Wine Heartily Brewed with Homegrown Rice and Yeast
Tapping into the time-honored brewing recipe, KFV Fresh Makkoli is brewed heartily with 100% homegrown rice. As a pure traditional folk wine that is brewed in earthenware with no chemical treatment, the product is a rice wine rich with rich flavor as well as active lactobacillus and nutrients. Since the opening of KFV, the product has long enjoyed patronage from customers for its rich and thick taste.